Personal Trainers
Jack Perry
Personal Trainer
Philosophy:
Focus on what is in front of you, be present in your workout (breathe). Appreciate all that you have and work HARD & CONSISTENTLY to feel good about yourself.
Focus:
Injury prevention through proper form, technique and personal training (life's no fun if you can't work out), TRX training, Gait Analysis. Hypertrophic training, functional training, core strength and hyper thermic conditioning thereby getting good gains!
Interests:
Working out, Actively staying healthy, longevity and aging well, meditation, farm to table, genetics and Vitamin "N" (Nature), Food is Medicine! Nutragenomics
Credentials:
National Council on Strength and Fitness
Certified Personal Trainer (CPT)
Sports Nutrition Specialist (SNS)
B. A. Biology
Doctorate Podiatric Medicine
CPR/AED
Jerrel Burton
Personal Trainer
Jerrel is certified through American Academy of Personal Training  located in the heart of Boston. He specializes in strength training, is a certified boxing coach, and a well versed power-lifter. Past experience working alongside a well known physical therapist, has given him focus on training the body functionally. Whether your goal is to become a competitor of sports or to simply increase your quality of life, Jerrel can certainly assist.
Brett Campbell
Personal Trainer
Brett graduated from Ithaca College with a Bachelor of Science degree in Exercise Science. A NASM certified personal trainer, Brett has experience with bringing people of all levels through exercise routines designed to improve strength and health over time with the ultimate goal of creating capable clients who are confident inside and outside of the gym. He's a Strongfirst kettlebell instructor and specializes in teaching and troubleshooting kettlebell grind and quick lift technique. If you are looking for a balanced routine and steady, sustainable progress then Brett is the trainer for you!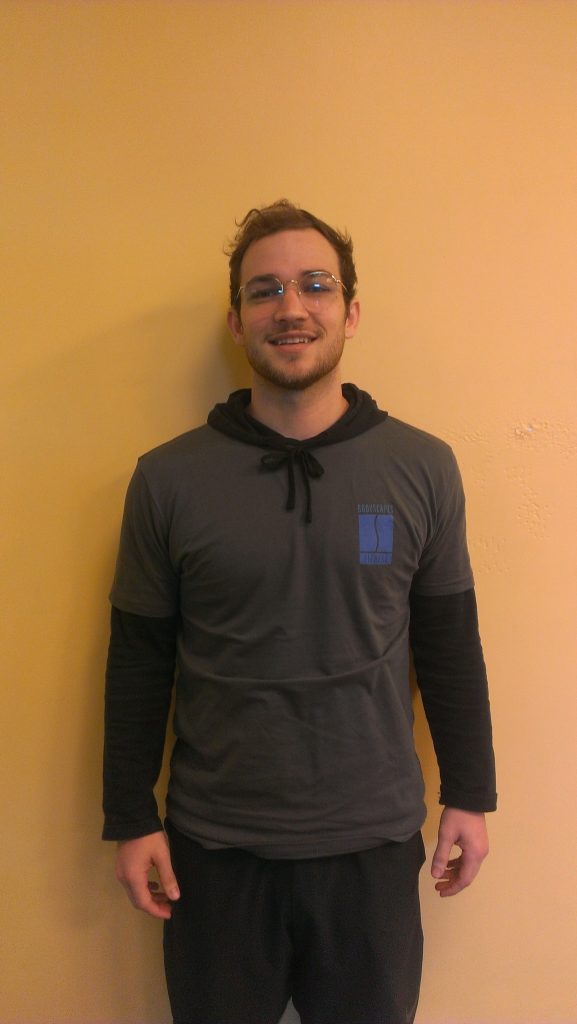 James Fernandez
Personal Trainer
Philosophy:
I believe the highest level of fitness is achieved through exposing our weaknesses and then working on them day in and day out. There is no miracle drug, super food or secret training. Getting better starts and ends with hard work and discipline.
Focus:
Bodybuilding, Body Recomposition, SAQ training, and Olympic lifts.
Training Goals For You:
To help you maximize your health and fitness potential through safe and effective exercises. No matter the individual, there is always room to improve and together any goal can be made a reality. Getting better isn't a quick fix, but a campaign we embark on together.
Interests:
I love good competition! I am always looking to train and then test my abilities against others. You can also find me outdoors just being active and breathing in fresh air.
Credentials
National Academy of Sports Medicine Certified Personal Trainer
National Academy of Sports Medicine Certified Nutrition Coach
Red Cross CPR/AED/First Aid Certified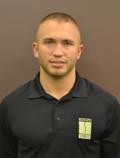 Brian Castelucci
Personal Trainer, Group Fitness Instructor
Brian graduated from Plymouth State University with a Bachelors of Science degree in Applied Health Fitness and is a certified NASM Personal Trainer. Brian has 4 years of experience as a personal trainer and group fitness instructor. Before joining the Bodyscapes staff as a personal trainer, Brian worked at the Complete Athlete Sports Clinic and also served as the Assistant Football Coach at Pinkerton Academy High School. Brian specializes in power and Olympic lifting. He also has a great knowledge in dealing with Kettle bells and hypertrophy training. His main goal is to push his clients to reach their goals and succeed above and beyond their expectations. To Brian "exercise is like breathing" and he hopes he can share his passion for fitness with you.
Nick De Moraes
Personal Trainer
Nick graduated from the Universidad Federal do Parana – Brazil with a Bachelors in Physical Education and a concentration in Exercise Science. A NASM certified personal trainer, Nick has 8 years of experience as a personal trainer and a group fitness and self-defense instructor.   If you're every looking for some help around the gym or that extra bit of motivation, don't hesitate to ask Nick.  He also loves proper lifting technique so if you want to make sure you're working out in a safe and productive manner he is the trainer for you.  Ask for him at the desk!