The Longwood Medical Team
As much as the equipment and space matters, we get that a big part of delivering on "Fitness is Personal" is how well tuned our staff is to member needs.  That's why we work especially hard to recruit the best of the best;  staff and trainers who are truly passionate about fitness and ready to "go to the mat" in order to help you achieve your goals.  We encourage you to come meet the team and get their perspective on what it means to be a part of the BodyScapes community.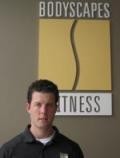 Michael C. Walsh
Director of Operations
General Manager, MS, CSCS
While attending the University of Massachusetts Lowell, Mike earned his Bachelor's degree in Exercise Physiology and a minor in Nutrition. He is a National Strength and Conditioning Association (NSCA) Certified Strength and Conditioning Specialist (CSCS). Mike earned his Master's degree in Applied Anatomy and Physiology at Boston University in 2003. His training experiences range from cardiac rehabilitation to college athletes to health conscious adults. In 2013 Mike added Crossfit Level 1 Trainer (CF-L1 Trainer) to his list of achievements.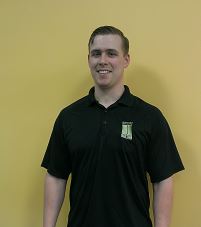 Tyler LaPlante
Customer Service Associate
I graduated from Colby-Sawyer College with a Bachelor's in psychology. In college I played hockey and lacrosse, which led to my passion for training. I continue to explore ways to improve my fitness on a daily basis. You can find me at the front desk to help with all your customer service needs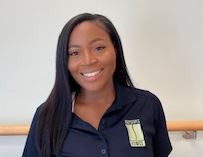 Jessica Nwaoha
Customer Service Associate
Graduated from LaSierra University in Riverside, CA with a Bachelor's of Science in Exercise Science & Wellness Management. Certified Personal Trainer with +4 years of experience.
Philosophy:
One should train to feel healthy and strong as opposed to exercising endlessly to "work off that cheat meal". I'm all about setting goals and working at them until the desired results are reached.
Focus:
Strength training, HIIT, plyometrics, weight loss, building strength+muscle mass and toning
Interests:
Working out, sports, social media, crime documentaries, squandering funds on material things online
Training Goals for you:
Set an attainable goal and let's get after it!
CSR:
Catch me at the Front Desk as well for any of your membership needs.