Personal Trainers
Marina Kovalenko
Personal Trainer/Group Fitness Director
Education/Certification: Master's degree in Philosophy, Certified military nurse, Professional Rhythmic Gymnastics athlete, Weight loss specialist, NASM Certified Personal Trainer.
Areas of focus: My goal is to stay away from tedious machine workouts and strive for diversity.  I incorporate everything from boot camp, cross-fit, kick-boxing, barbells, weight lifting, stretching and yoga to fitness ballet with my clients, depending on their preferences. I also specialize in gender specific methods of training, nutrition and reversing of the aging process.
Goals: To make that hour when a client trains with me one of the most enjoyable times of their day: effective, safe, stress relieving, fun and sweaty. To help all my clients to turn fitness activity into a lifestyle and help them enjoy it. To always be up-to-date about the newest fitness trends, healthy lifestyle and the wisdom with my clients.
Hobbies: Heavy reader, Zumba dancer, healthy food chef and lifelong student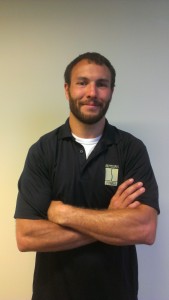 Michael Pennini
Personal Trainer
Philosophy:  I give my clients what they need as a population and as individuals, working together to create a healthy and effective training routine backed by my experience and science.
Interests:  Marathons, road races, martial arts, recreational boxing and sparing
Credentials; Bachelor of Science with a concentration in Exercise Science
Certified Strength and Condition Specialist
Assistant Strength Coach at Northeastern University
3x Muay Thai Title Holder & Certified Muay Thai Trainer
Brazilian Jujitsu Purple Belt
Uechi-Ryu Karate Black Belt
Jujitsu competitor
Christine Daly
Personal Trainer
Christine graduated from Keene State College in NH with a Bachelor of Science degree in Physical Education specializing in Health Fitness. She has been a personal trainer for 10 years and has her certified strength and conditioning specialist certification from the National strength and conditioning Association. Christine has been active all of her life playing sports and always knew she was not the type of person to sit behind a desk all day; therefore she is energetic and passionate about what she does. Her main focus outside of Bodyscapes is dance. She really enjoys teaching classes to all ages and likes to perform as well. Christine loves Personal Training because of the one on one interaction and helping people make healthy positive changes in their lives everyday.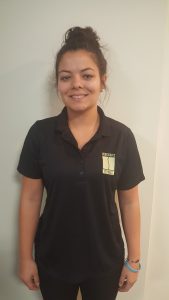 Monica Ferrazzini
CSR and Personal Trainer
Philosophy:  Progress takes place outside of your comfort zone and action is the fundamental key to success. With guidance and action you will be on a health and wellness journey that will crush all your goals.
Interests:   Traveling, Nutrition and Playing Sports
Credentials:
CPR/AED Certified
NASM CPT
Bachelors in Business + Minor Health Fitness