Personal Trainers
Michael Cheng
Personal Trainer
Michael is originally from Ann Arbor, MI but grew up overseas, living in Japan and China before returning to the US for college. He is a recent graduate from UC Berkeley where he studied biochemistry, bioengineering, and industrial engineering. During his time in Berkeley, he was part of the on-campus strength sports club and was trained in powerlifting and Olympic weightlifting. He has competed at local and state-wide powerlifting meets and is currently training to compete in Olympic weightlifting. He relocated to Cambridge to work as an automation scientist in the cultured meat industry researching cell culture media. Michael became passionate about health after being diagnosed with type 1 diabetes in high school and decided to learn about human physiology to better understand his own body. He now hopes to share his knowledge to support individuals with their fitness endeavors.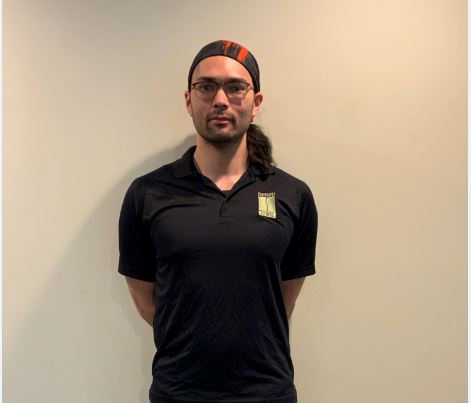 Daniel Oslowski
Personal Trainer
Philosophy:
I always believe in connecting with clients to get to know them and to fully
understand their health and fitness goals! I love to teach the significance of physical
activity/exercise in relation to everyday life. I implement both basic fundamentally sound
workout circuits as well modern, innovative techniques to elicit holistic gains in mind, body and
spirit. The ultimate goal is to make everyday life easier, safer, smoother and more efficient!
During every session, I create a fun, exciting and overall positive experience that leaves
everyone I train with wanting to come back for more.
Interests:
Exercise/Healthy Eating Habits, Hiking, Basketball, Football, Traveling, Movies/Cinema,
Music/Concerts, Food
Credentials:
Bachelor of Science in Microbiology
Master of Science in Microbiology
AFAA Certified Personal Fitness Trainer
10+ Years Experience in the Field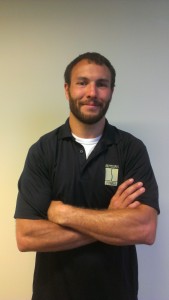 Michael Pennini
Personal Trainer
Philosophy:  I give my clients what they need as a population and as individuals, working together to create a healthy and effective training routine backed by my experience and science.
Interests:  Marathons, road races, martial arts, recreational boxing and sparing
Credentials; Bachelor of Science with a concentration in Exercise Science
Certified Strength and Condition Specialist
Assistant Strength Coach at Northeastern University
3x Muay Thai Title Holder & Certified Muay Thai Trainer
Brazilian Jujitsu Purple Belt
Uechi-Ryu Karate Black Belt
Jujitsu competitor