Pilates Instructors
Lawrence Weisman
Pilates Director
Lawrence Weisman, a Brown University graduate, is a Stott trained
Pilates Instructor who trained with Master Trainer P. J. O'Clair in
Reformer, Cadillac, Chair, and Barrel as well as Mat Levels I & II.
Lawrence is also an AFAA Certified Personal Trainer and a Phase II
SPINNING Instructor. He has participated in many specialized
training programs at HSS, New York for exercise and rehabilitation,
which were essential for use in his Physical Therapy& Pilates Studio
that he owned in Rhode Island. He is currently working towards certification as a Postural Alignment Specialist with Egoscue University. Lawrence is also a Classical Pianist and a baking enthusiast. He resides on the East Side of Providence, Rhode Island with his partner, luxury Real Estate Broker Cort Facteau, and their soft coated Wheaton Terrier, Truman.
Fitness Philosophy: "I want people to feel joy of movement at every age and focus on what you can do".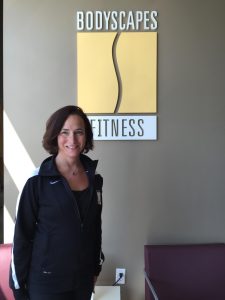 Kathleen Dickey
Pilates Instructor
Kathleen is a Boston-based fitness professional specializing in Pilates Mat, Reformer, Cadillac and Stability Chair and TRX suspension training. She is currently in the works of attaining her Personal Training certification as well.  After several years of practicing Pilates, Kathleen decided to embark on a teacher training so that she could bring her passion for Pilates to others.
Her clients have included children as young as ten to adults in their nineties.  She specializes in Functional Movement in particular for rotational sports such as Golf, Tennis and Squash. To supplement her core training, Kathleen has completed further training in Exercise for Breast Cancer Rehab through the YMCA's Pink Program and Pilates for MS (and other Neurodegenerative Diseases and Disorders such as Stroke and Parkinson's) as well as being a certified Barre and Spin Instructor.
In addition to having an active Pilates practice, Kathleen has participated in several half marathons (5k's, 9 and 10k's) She believes that her time on the mat or reformer makes her stronger in other physical activities such as running, swimming, or downhill and cross-country skiing. Prior to her fitness career, Kathleen worked in the Fine Arts and Antiques field in both Boston and London and most recently in non-profit fundraising. She currently serves on the Development Council of the Fenway Alliance and volunteers with Back on My Feet's Boston Chapter. A Massachusetts native, she is a graduate of the University of Rhode Island with a Bachelors of Arts in Anthropology, (where she graduated cum laude); University of Manchester with a Post-Graduate Diploma in Fine and Decorative Arts and a Masters Candidate in the History of Fine and Decorative Arts at Harvard's Extension School. When not at the studio, she can be found out and about in the Boston area indulging in her passion for good creative vegetarian food and photography.
Fitness Philosophy: "Move with love."
Kristina Shumsky
Pilates Instructor
Kristina trained as a classical ballet dancer in southern NH before going to London where she danced and studied to become a certified teacher through the Royal Academy of Dancing. Her passion for movement and teaching won her a 5 year scholarship at Texas Women's University where she was introduced to the Pilates method. She finished her degree in Dance and Kinesiology a year early, and got certified at The Physical Mind in 1998 to teach Pilates. She completed her foundation certification in GYROTONIC® in 2001 at Boston Bodyworks and is certified in specialized equipment and completed two week workshops on hip and lower back issues. Kristina was a senior instructor and The Movement Center, studio and certification center in Boston, first STOTT and Power Pilates. She's also taught at Boston University, Emerson College, Boston Conservatory, and Boston Ballet.
She has lived in Boston since 1999 and has been a volunteer at the Franciscan Food Center since 2010 and when she's not teaching you can find her taking classes of every type. You never know where you'll have your next ah-ha revelation.
Fitness Philosophy: "I want people to feel joy of movement at every age and focus on what you can do".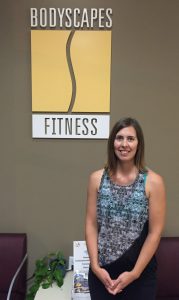 Lisa Tornatore
Pilates Instructor
Lisa is a STOTT PILATES certified instructor and a ZEN•GA qualified instructor. Lisa found her passion as an instructor after many years of practicing Pilates to stay in shape. She has been continually drawn to the Pilates method for its focus on form, technique, and the mind-body connection. As a self-proclaimed hater of the traditional gym workout, Pilates provided an entrance into the fitness world that has inspired Lisa to constantly learn more about how the body works. Lisa has a bachelor's in psychology from Boston University and also works full-time there, managing the University's sustainability outreach and communications efforts. Sustaining ourselves and doing right by our environment are not unrelated. Lisa feels strongly that mindfulness can be practiced within one's own body as well as within the context of the external world. She is the proud guardian of two cats, Stella and Stout.