Pilates Instructors
Kristina Shumsky
Pilates Instructor
Kristina trained as a classical ballet dancer in southern NH before going to London where she danced and studied to become a certified teacher through the Royal Academy of Dancing. Her passion for movement and teaching won her a 5 year scholarship at Texas Women's University where she was introduced to the Pilates method. She finished her degree in Dance and Kinesiology a year early, and got certified at The Physical Mind in 1998 to teach Pilates. She completed her foundation certification in GYROTONIC® in 2001 at Boston Bodyworks and is certified in specialized equipment and completed two week workshops on hip and lower back issues. Kristina was a senior instructor and The Movement Center, studio and certification center in Boston, first STOTT and Power Pilates. She's also taught at Boston University, Emerson College, Boston Conservatory, and Boston Ballet.
She has lived in Boston since 1999 and has been a volunteer at the Franciscan Food Center since 2010 and when she's not teaching you can find her taking classes of every type. You never know where you'll have your next ah-ha revelation.
Fitness Philosophy: "I want people to feel joy of movement at every age and focus on what you can do".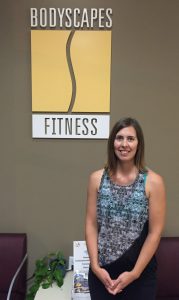 Lisa Tornatore
Pilates Instructor
Lisa is a STOTT PILATES certified instructor and a ZEN•GA qualified instructor. Lisa found her passion as an instructor after many years of practicing Pilates to stay in shape. She has been continually drawn to the Pilates method for its focus on form, technique, and the mind-body connection. As a self-proclaimed hater of the traditional gym workout, Pilates provided an entrance into the fitness world that has inspired Lisa to constantly learn more about how the body works. Lisa has a bachelor's in psychology from Boston University and also works full-time there, managing the University's sustainability outreach and communications efforts. Sustaining ourselves and doing right by our environment are not unrelated. Lisa feels strongly that mindfulness can be practiced within one's own body as well as within the context of the external world. She is the proud guardian of two cats, Stella and Stout.