The Brookline Team
As much as the equipment and space matters, we get that a big part of delivering on "Fitness is Personal" is how well tuned our staff is to member needs. That's why we work especially hard to recruit the best of the best; staff and trainers who are truly passionate about fitness and ready to "go to the mat" in order to help you achieve your goals. We encourage you to come meet the team and get their perspective on what it means to be a part of the BodyScapes community.
Alyssa is a native of Brighton, MA. She comes to Bodyscapes with a strong customer service and computer science background. An avid health and fitness enthusiast, she enjoys running, swimming, biking, working out, and cooking vegetarian meals. In the evening she loves going to concerts and spending time with friends. Music has always been an important part of her life. In her downtime she reads, does puzzles, and — most importantly — plays with her own cats, two black cats named Jasmine and Franklin.
After overcoming a serious ankle injury, and more than four years with Bodyscapes, Alyssa was motivated to become an Indoor Cycling instructor in July of 2019. Come ride with her Monday nights at 6:00 PM and Wednesday mornings at 7 AM!
Fitness Philosophy: "Cycling, Pilates, HIIT, and Tabata style Boot Camp classes as well as personal training are favorites. However, it's most important that folks keep moving as much as possible, stay active, and maintain a healthy diet!"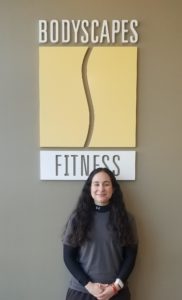 Julia Cabrera
Customer Service Representative
Julia is a lifelong resident of Boston, where she still resides in a three-story home with her whole family, including their four beloved cats. She loves her family more than anything! She struggled with her mental health for years, and now that she has found relief, she strives to be very open about it in hopes of removing the stigma so often attached. She wants everyone to know that whatever they may be going through is normal, not to be ashamed, and most importantly, to never give up! In her spare time, Julia enjoys painting, fashion, writing, running, creating, inventing, and always learning. She enjoys working in the fitness industry because she wishes everyone a beautiful long life full of true love, true happiness, and success in their purpose and passions.
Fitness Philosophy: "The mind is crucial to physical success. Practice supporting and encouraging yourself just as you would a friend working out. Convince yourself you're capable because you are in fact capable; you just need to believe and understand that you are."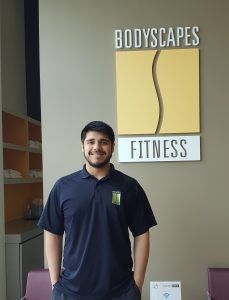 Gabe Alvarez
Customer Service Representative
Gabe was born in Texas. He moved to Philadelphia at the age of five, but eventually moved back to Texas to play baseball year-round. Baseball is a passion for him and he has played it his whole life. He moved to Boston five years ago to attend Boston College, from where he recently graduated with a dual degree in Biology and Computer Science. He plans to return to medical school to study oncology. In his free time, he enjoys playing sports, listening to music, and hanging out with friends. His favorite foods are tacos and pizza, and he would love to travel to Italy and New Zealand someday.
Fitness Philosophy: "Work out to function. Lifting weights isn't just about looking good on the beach. Weight lifting provides health benefits beyond measure, and makes one stronger as well."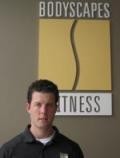 Michael C. Walsh
Director of Operations
General Manager, MS, CSCS
While attending the University of Massachusetts Lowell, Mike earned his Bachelor's degree in Exercise Physiology and a minor in Nutrition. He is a National Strength and Conditioning Association (NSCA) Certified Strength and Conditioning Specialist (CSCS). Mike earned his Master's degree in Applied Anatomy and Physiology at Boston University in 2003. His training experiences range from cardiac rehabilitation to college athletes to health conscious adults. In 2013 Mike added Crossfit Level 1 Trainer (CF-L1 Trainer) to his list of achievements.