Personal Trainers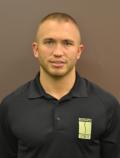 Brian Castelucci
Personal Trainer, Group Fitness Instructor
Brian graduated from Plymouth State University with a Bachelors of Science degree in Applied Health Fitness and is a certified NASM Personal Trainer. Brian has 4 years of experience as a personal trainer and group fitness instructor. Before joining the Bodyscapes staff as a personal trainer, Brian worked at the Complete Athlete Sports Clinic and also served as the Assistant Football Coach at Pinkerton Academy High School. Brian specializes in power and Olympic lifting. He also has a great knowledge in dealing with Kettle bells and hypertrophy training. His main goal is to push his clients to reach their goals and succeed above and beyond their expectations. To Brian "exercise is like breathing" and he hopes he can share his passion for fitness with you.
Nick De Moraes
Personal Trainer
Nick graduated from the Universidad Federal do Parana – Brazil with a Bachelors in Physical Education and a concentration in Exercise Science. A NASM certified personal trainer, Nick has 8 years of experience as a personal trainer and a group fitness and self-defense instructor.   If you're every looking for some help around the gym or that extra bit of motivation, don't hesitate to ask Nick.  He also loves proper lifting technique so if you want to make sure you're working out in a safe and productive manner he is the trainer for you.  Ask for him at the desk!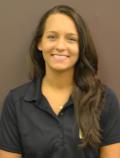 Sasha Suppa
Personal Trainer
Sasha graduated from Springfield College with a Bachelors degree in Applied Exercise Science. She previously worked as a personal trainer, group exercise and spin instructor at Beacon Hill Athletic Clubs. Sasha believes hard work, dedication and balance are what fitness is all about. Her main goal is to make exercise fun and help her clients reach their full potential.   She can work with clients on an an individual level or during one of her exciting group exercise classes.  Sasha's love for physical fitness is typified by her thrilling and engaging classes.  Never wanting to repeat the same old exercise, she is always striving for new ways to invigorate her clients' workouts.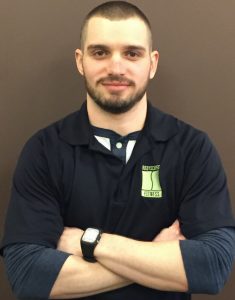 Brett Campbell
Personal Trainer