Staff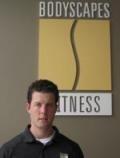 Michael C. Walsh
Director of Operations
General Manager, MS, CSCS
While attending the University of Massachusetts Lowell, Mike earned his Bachelor's degree in Exercise Physiology and a minor in Nutrition. He is a National Strength and Conditioning Association (NSCA) Certified Strength and Conditioning Specialist (CSCS). Mike earned his Master's degree in Applied Anatomy and Physiology at Boston University in 2003. His training experiences range from cardiac rehabilitation to college athletes to health conscious adults. In 2013 Mike added Crossfit Level 1 Trainer (CF-L1 Trainer) to his list of achievements.
Dancy Rivera
Assistant Manager
Dancy has been working in the customer service sector of the fitness industry for 5 years, specifically doing front office management. She harps on client satisfaction, enjoys working with people on a day-to-day basis, and loves the environment here at Body Scapes Fitness.
Ana Luiza de Sousa
Member ServicesRepresentative
Ana Luiza has always loved helping others feel better about themselves. Studying Nutrition and Health Sciences in Brazil made her realize that her passion could be passed on to others so they could achieve their goals. She is currently pursuing her Personal Training and Fitness Nutrition Specialist certifications with NASM and hopes to help people realize how captivating a fitness and healthy lifestyle can truly be.