Staff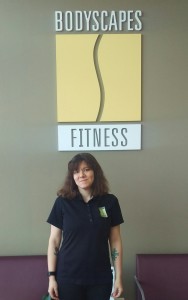 Alyssa Valmas
Assistant Manager
Alyssa is a native of Brighton, MA. She comes to Bodyscapes with a strong customer service and computer science background. An avid health and fitness enthusiast, she enjoys running, swimming, biking, working out, and cooking vegetarian meals. In the evening she loves going to concerts and spending time with friends. Music has always been an important part of her life. In her downtime she reads, does puzzles, volunteers at a cat shelter, and — most importantly — plays with her own cat, a Maine Coon mix named Lily.
Fitness Philosophy: "to keep moving as much as possible, stay active, and maintain a healthy diet!"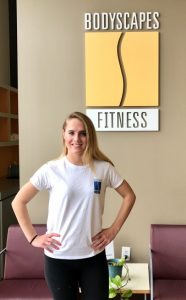 Danielle Barth
Customer Service Representative
Danielle was born in New York State and grew up in both New York and New Jersey. She attended college at Adelphi Univeristy, where she earned a Bachelor of Arts in Communications and Media Studies. She spent a semester abroad in Rome, Italy for university and volunteered in local high schools to encourage students with their language studies. She moved to Boston after some encouragement from friends and family. Although she has a degree in communications, she has many friends who studied nursing and nutrition and has been influenced by those who work in the health and wellness field. Danielle has always been passionate about exercise and health after dancing in Highschool and regularly working out through out college and beyond. What better way to mix her educational background and passion for health than by working for a fitness club! When she's not working out, she loves trying out new restaurants, enjoying the great outdoors, or planning her next travel adventure! She would love to visit Japan or Thailand sometime soon!
Fitness Philosophy: "Working out should not be seen as a chore or a must before a special event or the summer season. It is a positive way of life that maintains longterm health and happiness!"
Gabe Alvarez
Customer Service Representative
Gabe was born in Texas. He moved to Philadelphia at the age of five, but eventually moved back to Texas to play baseball year-round. Baseball is a passion for him and he has played it his whole life. He moved to Boston five years ago to attend Boston College, from where he recently graduated with a dual degree in Biology and Computer Science. He plans to return to medical school to study oncology. In his free time, he enjoys playing sports, listening to music, and hanging out with friends. His favorite foods are tacos and pizza, and he would love to travel to Italy and New Zealand someday.
Fitness Philosophy: "Work out to function. Lifting weights isn't just about looking good on the beach. Weight lifting provides health benefits beyond measure, and makes one stronger as well."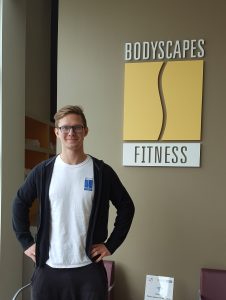 Pavel Gorelov
Customer Service Representative
Pavel was born and raised in Brooklyn, Long Island, and Upstate New York. He moved to Boston to study at Boston College, from where he graduated in 2016 with a degree in International Studies. After wrestling and grappling his whole life, he started lifting consistently at BC, and never looked back. He started dancing and his lifting subsided a bit, as there are only so many hours in a day. Eventually, he started doing more cardio. He bikes to work, swims, and is always challenging himself and doing new things. He is proud to have run a half marathon, and he completed his first triathlon in 2017! His hobbies include dancing, rock climbing, cooking (and eating!) delicious food, and exploring Boston by bike. His favorite food is pizza, and he would love to travel to Northern Canada, the mountains of Laos, and Nashville.
Fitness Philosophy: "Do you! Some people like to run, others prefer to box, and some sweat it up on the dance floor! Doesn't matter what it is; whatever gets you moving and feeling good, do that!"
Sheslie was born in Florida, moved to Georgia, then New Mexico, and now is living in Boston! She loves moving around and learning about new areas. She speaks two languages: English and Haitian Creole. She has been to Haiti 5 times, and studied there for a year, from 2003-2004. She has studied at UMass Boston and MassBay. Her favorite hobbies are crocheting, makeup and painting. French fries are one of her favorite foods; she would love to visit France.
Fitness Philosophy: "Work hard, play hard!"